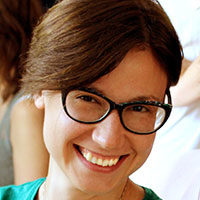 Mina Jelacic
MINA JELACIC, MD
2009. Graduated at The University of Novi Sad, Medical Faculty.

2010 – 2011. Educational practice at the Institute Elena Salva (mentored by dr Manuel Rigo).

2012. C1 BSPTS instructor.

2012. PhD studies of clinical medicine.

2013. Owner at Scoliocontrol.

2015. Residency in physical medicine and rehabilitation.

2017. C2 BSPTS instructor.