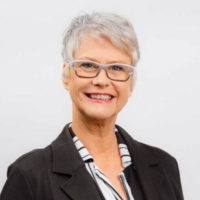 Marjan de Jonge
The Netherlands
Managing Director Scoliosis Care Clinic/ Spinal Rehab
Manager BSPTS Europe Group
Specialization: Development of deployment options for spinal rehabilitation and scoliosis care in Europe and the Netherlands
Effective for location: Stichting Wervelkolom Revalidatie Nederland  & Scoliosis Care Clinic ®.
In 2011, healthcare entrepreneur Marjan de Jonge started Scoliosis Care Clinic ®. Thanks to her many years of experience in human care and her personal experiences with scoliosis within her family, she has developed a strong vision of how scoliosis care should be used from 2011 until now.
Her starting point is to provide patients and referrers with the best possible service for the treatment of patients with scoliosis, kyphosis, Scheuermann or other chronic back pain. No over diagnosis, but a tailor-made program, without waiting lists and with the deployment of a multidisciplinary treatment team of driven specialized professionals.
Since  2017 Marjan is founder and director of Stichting Wervelkolom Revalidatie Nederland.
Marjan is nationally and internationally active in the field of non-surgical scoliosis treatments and is affiliated with the SOSORT (International Society for Scoliosis Orthopedic and Rehabilitation Treatment). She is also Manager of the BSPTS European Group and closely affiliated with Dr. Manuel Rigo.
"Transparency about results and patient satisfaction are essential for the credibility and continuity of our company."
Education and experience
1985-2010 : Initiator and owner of a high-quality certified

childcare organization
2001: Bachelor of Childcare and Healthcare Management   

2011

 

: C1 Schroth BSPTS Scoliosis Rehabilitation Assistant

2013: Instructional Intensive Seminar The RSC Brace –
  Ortholutions
2013: C2 Schroth BSPTS Scoliosis Rehabilitation Assistant

2016: Certification of Appreciation received by Dr. Manuel
  Rigo for her high technical and human capability in the management of patients with scoliosis and their families.
Contact and more information

Marjan de Jonge

Dokter van Deenweg 38-40
8025 BB Zwolle
Netherlands
Phone:  +31-38-4524022
Email:  directie@wervelkolomrevalidatie.nl
Website: www.scoliosiscareclinic.com
Other Members