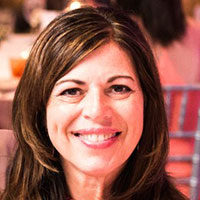 Cindy Marti
United States
Cindy Marti, PT
Curriculum Vitae 2019
Education
Bachelors of Science – Physical Therapy – University of Wisconsin, Madison (1986)
Additional Certification
Schroth – BSPTS Certification Level 1 (2005)
Schroth – BSPTS Certification Level 2 (2012)
Schroth – BSPTS Instructor Appointment (2012)
SEAS (Scientific Exercise Approach to Scoliosis) Level 1 (2013)
Myopain Dry Needling Certification (2008)
Employment Experience
St. Elizabeth Hospital (1986-1989)
Staff Therapist
Competitive Edge Sports Medicine (1989-1994)
Staff Therapist; Clinic Manager
NovaCare Outpatient Rehabilitation (1994-2003)
Staff therapist; Clinic Manager; General Manager
Spinal Dynamics of Wisconsin, S.C. (2003-present)
Founder and Owner
Additional Employment Experience
US Speedskating Team Provider (1995-2000)
Marquette University Men's Basketball Therapy Consultant (2006)
Memberships
SOSORT (Society of Scoliosis Orthopedic Rehabilitation and Treatment)
(2010-present)
SOSORT Education Committee member (2012-2016)
SOSORT Board Member (2014-2016)
SBI (Schroth-Barcelona Institute) – Founding Member (2014-present)
APTA (American Physical Therapy Association) (1986-present)
Teaching and Lecturing Experience
BSPTS Instructor
SOSORT Scientific Meeting – Educational Committee Presenter, Poster Presenter, Moderator, Panel Discussion
University of Wisconsin, Concordia, Physical Therapy – Guest Lecturer on Scoliosis
University of Wisconsin, Madison, Physiatry – Grand Rounds Guest Lecturer on Scoliosis
Medical College of Wisconsin, Physiatry – Grand Rounds Guest Lecturer on Scoliosis
Marquette University, Physical Therapy Alumni – Guest Lecturer on Scoliosis
MedBridge Education – Online Educator on Scoliosis and Hyper-kyphosis
Integrated Spine Care Independent Lecture Series – Presenter on Sacroiliac Dysfunction
NASS (North American Spine Society) – Presenter on Scoliosis
Publications
Scoliosis (2015) 10:16 Scoliosis Research Society members attitudes towards physical therapy and physiotherapeutic scoliosis specific exercises for adolescent idiopathic scoliosis Marti et al.
Cindy Marti began her career at St. Elizabeth Hospital in Appleton in 1986. In 1989 she joined Milwaukee-based Competitive Edge Sports Medicine and became part of the management team in 1991. In 1994, after Competitive Edge became part of NovaCare, Cindy became General Manager of the Wisconsin region.
In 1996, Cindy began specialization in spine therapy. In February 2003, Cindy opened Spinal Dynamics of Wisconsin. In 2006, the Spinal Dynamics Scoliosis Clinic was established. In 2011, Cindy was named to the International Body of Instructors for Barcelona Scoliosis Physical Therapy School. She began teaching BSPTS courses for physical therapists in 2012. She currently divides her time between patient care, clinic ownership, and teaching.
Cindy employs 6 physical therapists in her Milwaukee-based private practice. The practice provides care for a variety of orthopedic conditions. The Scoliosis Clinic at Spinal Dynamics includes Schroth and SEAS methods, custom scoliosis bracing, scoliosis screenings, and DIERS surface topography.
Cindy is the mother to 3 grown sons. She is a lifelong resident of the beautiful state of Wisconsin but also loves to travel. She enjoys the outdoors (cycling, hiking, kayaking), and time with friends (book club, card club, dinner club).
Other Members