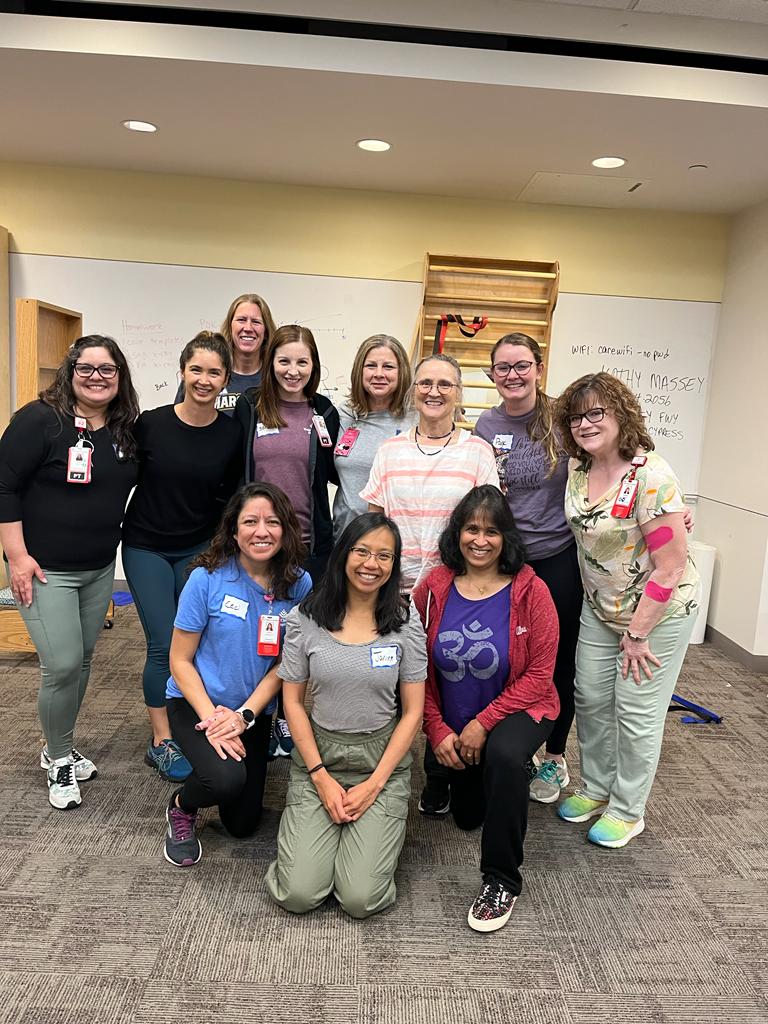 Level 2, Beth Janssen, Houston, Texas, United States
The Rigo Concept BSPTS held an L2 in Houston, Texas, at Texas Children's Hospital from June 7-12, 2023. The Rigo Concept is based on the original Schroth Method.
Beth Janssen, PT was the teacher, We had 9 PT's in attendance, with PT's from Texas, Tennessee, Washington State and California. We were able to work together to fine tune the necessary alignment for the BASIC unloaded positions in the Rigo Concept PT Scoliosis Specific Exercises.
We worked on progressing to the upright exercises. Prior to the class each PT submitted 2 case reports. This was very helpful to analyze their understanding of the Rigo Concept. We worked on understanding different clinical presentations and confirmed the clinical presentation with radiological variables. it was a good learning opportunity for PT's interested in working on non-surgical treatment for scoliosis